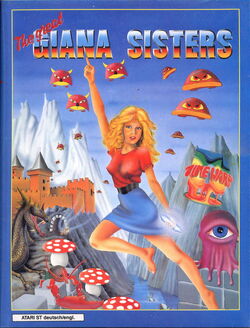 The Great Giana Sisters is the first game in the Giana Sisters series. It is a platform game and is developed by Time Warp Productions for the Commodore 64, Amiga, Amstrad CPC, Atari ST and MSX2 and was released in 1987. The Commodore 64 version was programmed by Armin Gessert. Graphics were designed by Manfred Trenz and the soundtrack was composed by Chris Hülsbeck. Currently, the license is held by Black Forest Games, the developer of the most recent title in the series.
Ad blocker interference detected!
Wikia is a free-to-use site that makes money from advertising. We have a modified experience for viewers using ad blockers

Wikia is not accessible if you've made further modifications. Remove the custom ad blocker rule(s) and the page will load as expected.